Say hello to our featured member
Anthony Brenneman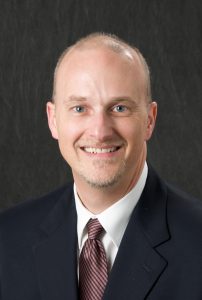 Our association is a robust and diverse set of educators, researchers, medical professionals, volunteers and academics that come from all walks of life and from around the globe. Each month we choose a member to highlight their academic and professional career, and see how they are making the best of their membership in IAMSE. This month's Featured Member is IAMSE member Heather Christensen, PhD.
Anthony Brenneman, MSW, MPAS
Clinical Professor, Physician Assistant
University of Iowa
How long have you been a member of IAMSE?
I have been a member of IAMSE since 2017.
Looking at your time with the Association, what have you most enjoyed doing? What are you looking forward to? Committee involvement, conference attendance, WAS series, manuals, etc.?
Several things I have enjoyed. The annual meeting is always exciting. It is great to see the energy in the rooms, everyone's dedication to helping our students excel, and the sharing of resources. A great group of people overall.
I have also enjoyed being part of the WAS committee. An extremely dedicated group of people with significant connections around the US. They work hard at bringing interesting topics to the membership and the individual's best positioned to give us the latest in this area.
What interesting things are you working on outside the Association right now? Research, presentations, etc.
I am focused on Communication techniques and how to integrate them within our ever shortening time with patients. I am currently teaching all different experience levels in this area from first year medical and PA students to Residents, Fellows and our Faculty. Some of the focus is how do we help our early learners include the basic sciences as they utilize their communication skills to quickly diagnose, meet the patient's needs, and develop treatment plans.
IAMSE welcomes educators from across multiple disciplines and backgrounds. How would you say being an IAMSE member has helped you become better in the field of PA?
First is the connections that IAMSE offers to such a wide group of healthcare educators. From bench researchers to practicing clinicians. Everyone brings a different piece to the table and we all learn and grow from listening and building what each of us is doing. I have taken ideas and operationalized processes back to our PA educators as potential ideas to implement in their Colleges and Universities. IAMSE is a great resource.
Anything else that you would like to add?
IAMSE has something for everyone. Just take the time to get to know people within the organization. You will be so impressed with what people are accomplishing every day, and that they are willing to help you out. Just ask.