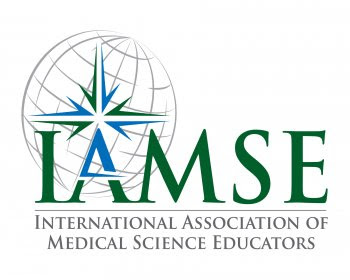 Say Hello to Our Featured Member – Zhi Xiong Chen!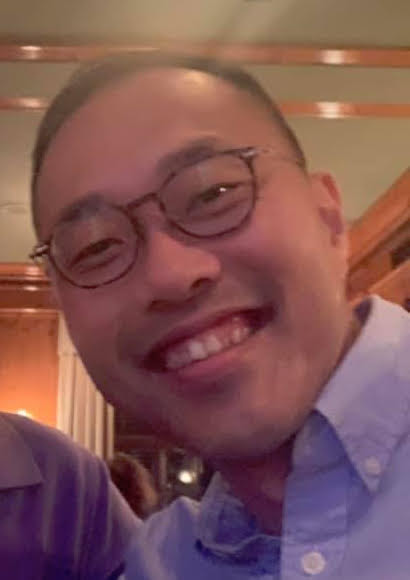 Our association is a robust and diverse set of educators, researchers, medical professionals, volunteers and academics that come from all walks of life and from around the globe. Each month we choose a member to highlight their academic and professional career, and see how they are making the best of their membership in IAMSE. This month's Featured Member is Dr. Zhi Xiong Chen.
Zhi Xiong Chen, B.Sc. (Hons), MHPE, Ph.D.
Senior Lecturer and Integration Lead Educator (Medicine)
Deputy Education Director
Assistant Dean of Students
National University of Singapore
Singapore
Tell me a bit about your medical and professional background and what brought you to IAMSE?
I'm a pediatric cancer scientist by training. Initially I was introduced to IAMSE through APMEC meetings, but my involvement didn't really take off until I became involved with the 2020 Asia meeting when I was introduced to (IAMSE Treasurer and 2020 in Asia Program Chair) Neil Osheroff by my mentor/colleague Dr Dujeepa Samarasekera in 2017. Since then, I got to know the Association a lot better in the past two years and that time has gone by really quickly. 
How are you involved with the Association?
I am on the Program Committee of the 2020 Asia meeting. It is a huge collective effort. I play a bit role relative to other heavyweights in helping to move the meeting along. At the early stage, we looked into venue and dates relative to IAMSE strategic thrusts, and crafting timelines for submissions and registration. Later on, we put together the plenaries and focus session proposals recommended by the reviewers in order to build a strong meeting. The number and quality of submissions was really encouraging. Hopefully, the meeting will help IAMSE better understand the medical education landscape in this region and connect new members from this part of the world to IAMSE. I am also pleased to share that APBSEA and I have been deeply engaged with IAMSE in coming up with sessions for the past 2 APMEC meetings, culminating in a Biomedical Science Track this year, and we can expect yet another great year together at APMEC 2020. On the other hand, thanks to support from IAMSE, I am grateful for my 'inaugural' IAMSE experience in 2018. At the 2019 IAMSE meeting, we managed to increase our participation from APBSEA and Singapore. We even had our first focus session! The IAMSE meeting is certainly going to be on my calendar from now on! 
You also founded your own association. Tell me about APBSEA.
APBSEA stands for the Asia-Pacific Biomedical Science Educators Association (APBSEA). It aspires to be an inclusive network of enthusiastic biomedical science educators from several countries in the Asia-Pacific region. Our members consist of educators with a PhD or a PhD and MBBS/MD who are involved in a spectrum of health professions education. APBSEA is now 1.5 years old and we are supporting, developing and empowering educators in the Asia-Pacific region through the creation of opportunities for collaboration, knowledge-sharing and the enhancement of biomedical sciences' teaching and learning in health professions education.
 Currently, we have 70-80 members at more than 20 institutions across 10 countries or more. We are grateful to IAMSE for welcoming us with open arms and investing much strength and effort in helping us to grow and walk on our own two feet. IAMSE's spirit of enterprise, openness and positivity is deeply appreciated and has been a key driver of influence and strength in our growth. We really wish to nurture the spirit of helping each other succeed and become better, so that together, we can better serve a broader and wider community of educators.
 APBSEA is also actively engaging in medical education research. Currently, our two areas of interest are biomedical sciences graduate education and teaching evaluation of educators. We would like to reach out and welcome anyone from IAMSE who wishes to collaborate or get involved. In doing so, we hope to reciprocate the goodwill and friendship that IAMSE has so warmly extended to us.

What other things are you up to? Research, articles, teaching, etc?
As the Deputy Education Director for Physiology at the National University of Singapore, I help to shape Physiology education in various disciplines in different ways. I teach medical, dental, life sciences and graduate students. I mentor students under various initiatives and am involved in organising medical education rounds as well as an Associate at the Centre for Medical Education (CenMED). Research-wise, I run a laboratory on paediatric solid tumors and mentor students at different levels and from various disciplines and institutions who are keen on having a taste of biomedical research. I am affiliated to the National University Cancer Institute, Singapore; and a Joint Scientist at the KK Women's and Children's Hospital, where we are focused on finding new drugs, new mutations and new approaches for better evaluation, monitoring and treatment of disease.
I am also the Assistant Dean of Students (at NUS). So while I have two biological kids, I also have 38,000 non-biological ones here at the university. The role of Assistant Dean has really helped to synergize my passion for education with broader university policies. Leveraging on my medical school experiences, I seek to explore how those experiences may potentially benefit the wider NUS community and vice versa.
Education is my hobby. Fathering is my career. So I work really hard for my 'career' as a father by playing tennis, going on runs and hiking with my kids. I love the performing arts and am a big fan of theatre. In another universe, I could have been a full-time theatre practitioner. In many ways, theatre is relevant to education and I am glad to live my dream in both. My faith as a Christian helps to multiply my time and energy for the purpose that I live for. 
Anything else that you would like to add?
In the spirit of what IAMSE meeting has role-modeled for us, if anyone is coming to this part of the world, please don't hesitate to reach out to me for a drink. Good wine drives learning!