Say Hello to Our Featured Member
Laurel Gorman!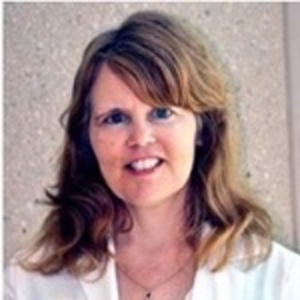 Our association is a robust and diverse set of educators, researchers, medical professionals, volunteers and academics that come from all walks of life and from around the globe. Each month we choose a member to highlight their academic and professional career, and see how they are making the best of their membership in IAMSE. This month's Featured Member is Dr. Laurel Gorman.
Laurel Gorman, Ph.D.
Associate Professor of Pharmacology and Medical Education; Director, Endo-Repro and Brain-Behavior systems modules; Director, preclinical pharmacology curriculum
Chair, ASPET Division of Pharmacology Education
University of Central Florida College of Medicine
How long have you been a member of IAMSE?

I have been a member of IAMSE since 2011 and a reviewer for IAMSE medical education journals and meeting abstracts since 2012.
In your time with the association, what have you been up to? Committee involvement, conference attendance, WAS series, manuals, etc.?
I have been a member of the programing committee for the 2012, 2018, and 2020 IAMSE meetings. I have presented an IAMSE webinar on high fidelity simulations and basic science teaching. Across the years, I have chaired and presented multiinstitutional educational focus groups/workshops at 4 different IAMSE meetings on diverse topics (simulations, faculty identity, educational incentive misalignment, flipped class teaching). I will co-present another multiinstitutional focus group for the 2020 meeting on "scaling barriers" with vertical integration. A dedicated IMASE member, I attend the annual meetings regularly and author/co-author several medical education abstracts at each meeting. I have also published my educational research in the Medical Science Educator.
What has been your experience working on the 2020 Annual Meeting in Denver?

I have enjoyed working on the programming committee and having the opportunity to get to collaborate with a group of passionate medical educators. I am thrilled by the quality of medical education submissions I have had the opportunity to review. I am excited about the 2020 meeting as it will feature discussions of relevant and intellectually engaging topics.
What interesting things are you working on outside the Association right now?
I am passionate about teaching pharmacology as well as other foundational sciences, and excited to participate in diverse scholarly work designed to improve these processes. Areas of my scholarship include geriatric pharmacology education, opioid/addiction curricula, innovative teaching (games, simulations, flipped classes), and integration. I direct the preclinical pharmacology curriculum at my school, and I am very active in promoting educational scholarship, educational programming, and innovative teaching in my role as the Chair of the Association for Pharmacology and Experimental Therapeutics (ASPET) Division of Pharmacology Education. I am also a distinguished fellow of the ASPET Academy of Pharmacology Educators. I have given back to my local community by serving as a content reviewer, presenter, and healthcare educator on opioids and addiction through the Central Florida Area Health Education Center (AHEC), a non-profit organization dedicated to improving opioid and addiction education through innovative educational programming. I have also served my local community in this capacity as the Central Florida Prevention of Prescription Drug Abuse Conference speaker for 2 years.
As a member, what is a standout benefit that keeps you engaged in IAMSE?

The meetings are great! Most of the topics are highly relevant to my educational and curricular roles so I always learn something new. I love interacting with other passionate medical educators, regardless of their discipline or background. The idea exchanges are invigorating, but I also like the networking and hope to continue developing collaborations with educators who share my interests (active learning methods, innovative teaching techniques, curriculum integration, and selected pharmacology topics). I recently joined the IAMSE Pharmacology Interest Group (PHIG) and I enjoy posting blogs and discussing hot topics. I also enjoy reading the Medical Science Educator journal articles.

Anything else that you would like to add?

I am always open to new collaborations and I enjoy mentoring junior scientists interested in improving their teaching or medical education scholarship. I often share ideas from IAMSE with ASPET and I invite my pharmacology education colleagues from ASPET to attend IAMSE as we all benefit from the exchange of ideas and collaborations that can arise between different educational organizations and also different disciplines. 
Registration for the IAMSE 2020 Annual Meeting in Denver, CO, USA is now open! Visit www.iamseconference.org for more information and to register.