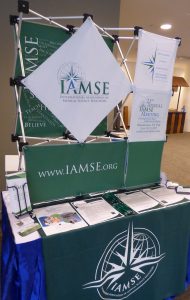 The upcoming 2017 AMEE Annual Conference will be taking place in Helsinki, Finland from August 26-30, 2017. At the meeting, IAMSE will be delivering the symposium "Advances in Evidence-Based Health Sciences Education" (symposium 8D on Tuesday August 29). Also as our colleague you are invited to attend the annual IAMSE Luncheon on Monday August 28 (see the final conference program for details). And of course the IAMSE booth will be present at the conference exhibit floor, so if you plan on attending this meeting, do not forget to swing by and say hello!
For more information on the AMEE conference, please click here.
We look forward to seeing you there!