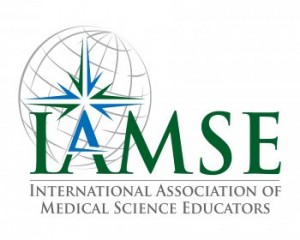 The time has come to begin planning the 2019 Annual IAMSE Meeting! The first step in the process is to form the Program and Review Committees.
We are seeking a broad representation of professional educators, basic scientists, clinical scientists, and instructional technologists from around the world. The role of the Program Committee is to establish a theme and schedule for the program, select and invite pertinent speakers, and collaborate on various tasks as needed in order to provide the membership with an outstanding annual meeting. The Review Committee, which will work with the Program Committee, will oversee the abstract review and selection process. Your availability for a one-hour monthly phone meeting and ready accessibility by email from January 2018 through the program in June 2019 is expected, in addition to great ideas and a collegial spirit! The names of participating members will be credited in the conference program.
If you would like to be considered for a position on this Committee please send a brief statement of your interest and qualifications to brandi@iamse.org by October 15. We would like to complete selections by December 1 so we begin our meetings by phone in January 2018.
We hope that you will consider becoming involved in this important and collegial work.
For additional information or questions please contact brandi@iamse.org.