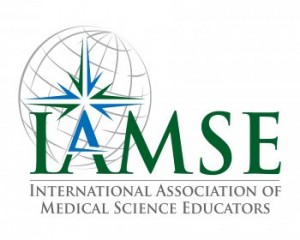 It is our pleasure to announce to you that we have one newly elected and two re-elected members of our Board of Directors. Thanks to all who participated in our recent election process. 
These new Board members will initiate their terms immediately following the June annual conference.
Newly Elected:
Jonathan Wisco
Brigham Young University
Re-elected:
Paula Smith
University of Edinburgh
Carol Nichols
Georgia Regents University
Please join us in congratulating our new and returning Board members as they join our continuing efforts to make IAMSE the preeminent international venue for faculty development and collaboration in health sciences education.
We
 look forward to seeing you at our upcoming meeting in Leiden this June (http://www.iamseconference.org). It's not too late to register and participate in what promises to be a fantastic meeting in an absolutely beautiful setting!