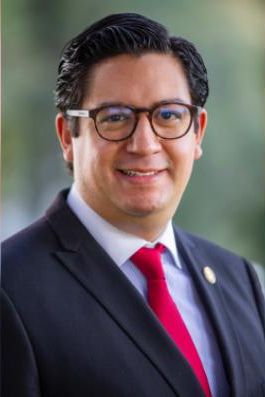 Francisco Raúl Barroso Villafuerte, MD, PhD
Ambassador from Mexico
Medical Doctor with a specialty and a master's degree in clinical nutrition, PhD in health sciences.
Lecturer in various national and international forums of medical education, health science, as well as on various topics of medical relevance.
Advisor, jury and synodal of various evaluations in medical education for undergraduate and postgraduate studies.
Ambassador for Mexico of the International Association of Medical Science Educators (IAMSE).
Current Vice President of the Mexican Society of Anatomy for the biennium 2021-2022, member of the Pan American Association of Anatomy.
Member of different editorial committees of indexed journals among which the European Journal of Anatomy and Proceedings of Scientific Research standout.
Technical/scientific reviewer and member of editorial committees of various texts among which stand out in the last year: Anatomy: Manual of activities for self-learning, Snell of Neuroanatomy, Blows of pathophysiology, anatomy and physiology for nurses. Gray's Anatomy for Students 4th Edition, Hay Pediatric Diagnosis and Treatment, Lange Series, Clinical Diagnosis and Treatment Papadakis, Junqueira Histology, among others.
He has multiple publications in national and international indexed journals.
Responsible for the lines of research:
Cognitive impairment and its association with nutritional status
New educational technologies (VR and AR) applied to medical education
Professor of the subjects of endocrinology and reproductive system, pathophysiology, digestive system, anatomy, clinical anatomy, structure and human function at the Universidad del Valle de México and at the Universidad Anáhuac México Campus Norte.
He currently serves as medical director of the "Clínica de Especialidades Médicas Nuestra Señora de Guadalupe"as well as in his private office at the Angeles Lomas Hospital.
---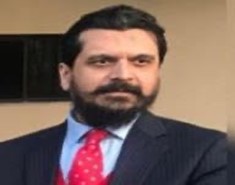 Yawar H Khan, DDS, PhD
Ambassador from Pakistan
Prof. Dr Yawar Hayat Khan is a dentist by profession. His career is unique in a sense that he has been involved successfully in academics and management together for the last almost 18 years. He has more than 18 years of teaching experience at both undergraduate and post graduate level. After doing his dental research masters from Queen Mary University of London he went on to do his master's in health Professions Education from University of Maastricht, Netherlands and continued his PhD in Medical Education at University of Ambrosiana, Italy. Dr Khan has presented in various conferences and hold key positions both at the national level and internationally. He is currently working as Prof& HOD (Dental Materials), Asst Dean Medical Education and Administrator (Dental Hospital) at Riphah International University, Islamabad, Pakistan. He is also the Director for Centre of Excellence in Leadership, Innovation and Quality (CLIQ) at Ras Ul Khaima College of Dental Sciences (RAKCODS), UAE and one of the pioneers in launching the first ever master's program in Dental Education Master of Science in Leadership & Dental Education (MSLDE) at RAKCODS. He is also a member of the Asia Pacific Biomedical Sciences Educators Association. Last but not the least he is a visiting Prof of Medical Education at the Academy of Leadership Sciences Switzerland (ALSS) and representing them as their Director for South Asia & UAE. His special interests include Leadership & Management, Curriculum Development, Patient Safety in Health Care and Organizational Leadership.
---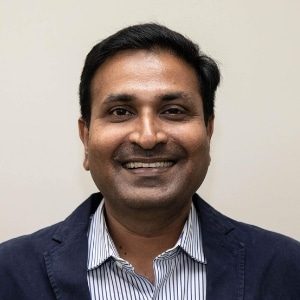 Sateesh Arja, MBBS, MHPE, MSPH, PFHEA, FAMEE, FIAMSE, FAcadMEd.
Ambassador from the Caribbean
Dr. Sateesh Arja graduated from Guntur Medical College, India, in the year 2002. His passion for medical education motivated him to join Master's in Health Professions Education. He finished the Masters in Health Professions Education by FAIMER, Center for Medical Education in the Context, and Keele University, UK. He graduated with a Master of Sciences in Public Health. He has been working in the Faculty of Medicine for seventeen years.
Dr. Arja is a faculty and administrative member at Avalon University School of Medicine since 2007 and has served the university in various capacities. He is currently working as a professor of clinical skills and medical education and serving as the chair of the medical education unit and the quality assurance committee. He holds a key educational leadership role at Avalon University School of Medicine as the dean of school of medicine. As the dean, he is leading the development of the educational program. By driving the quality assurance committee (QAC)and self-study committee, he plays a significant role in the university's strategic planning, quality assurance, and quality control activities. He is involved in faculty recruitment, promotion, tenure, evaluation, and development. He also oversees the selection of students and research activities.
As an author, he has published over eighty research articles in peer-reviewed journals. He was involved in co-authoring eight textbooks. He is the peer reviewer for medical education journals, including Medical Sciences Educator (Springer publications), USA, and Journal of Medical Education and Curricular Development (SAGE publications), USA. He is also on the panel of expert reviewers for AMEE MEdEdPublish and the Journal of Applied Research in Higher Education (JARHE). He is also an editorial board member of the Journal of Advances in Medical Education and Professionalism (JAMP).
---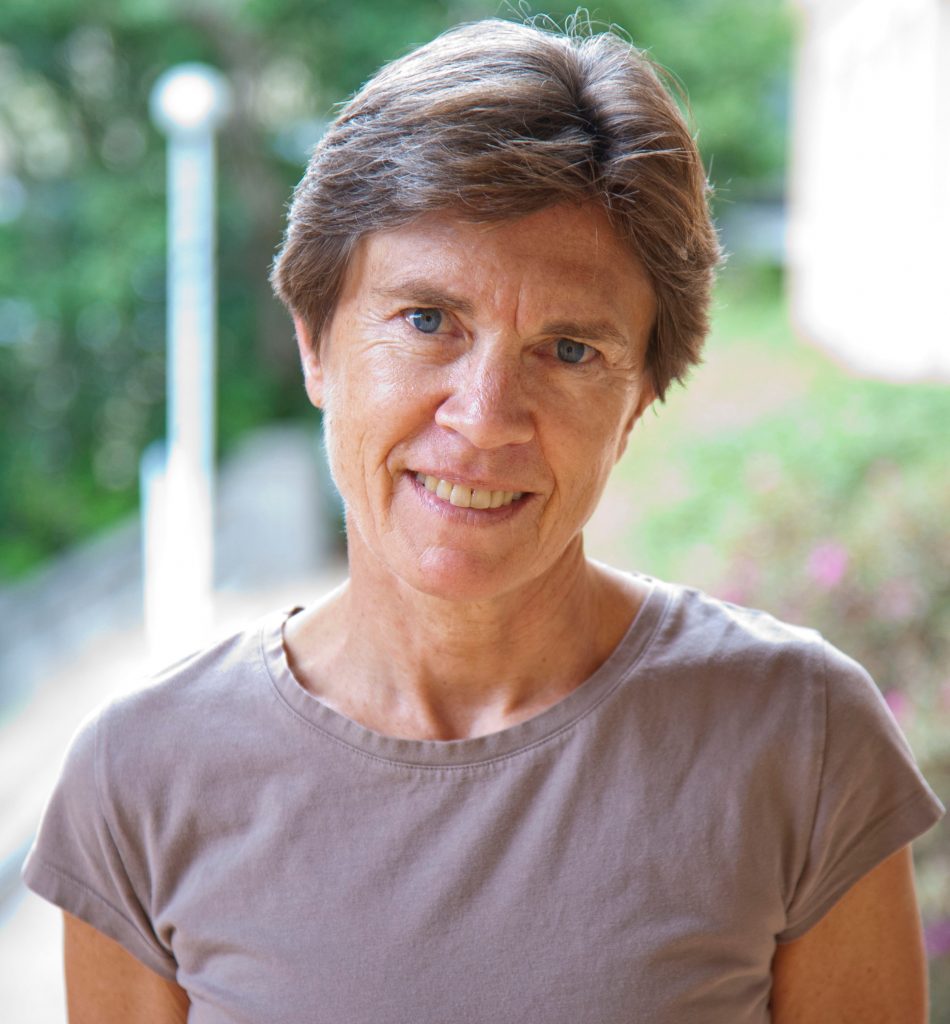 Diann S. Eley, MSc, PhD
Ambassador from Australia
Professor Diann (Di) Eley is the Director of MD Student Research in the Office of Medical Education, Faculty of Medicine at the University of Queensland (UQ). Di Chairs of the Faculty's Internal Human Research Ethics Committee (HREC) and is Deputy Chair of the UQ HREC Committee. Di is responsible for the development and implementation of the Clinician Scientist Track, including the MD-PhD program, that encourages student interest and experience in research alongside their medical degree.
Di's research career began with an MSc in reproductive physiology at the University of Florida. She subsequently worked as a bench scientist in bio-medical laboratories in Kenya and the UK. In 2000 she began an academic career after receiving a PhD in health psychology at the University of Bristol and moved to Australia and the School of Medicine at UQ in late 2003.
Di has over 130 peer-reviewed publications and led over 20 externally funded research projects in medical education. Her specific area of research interest deals with personality and behaviour around student well-being and career choice.
Di serves on the Committee of Management of ANZAHPE (Australian and New Zealand Association of Health Professions Educators and on the research committee of AMEE. She is also a member of the Research Committee of the Medical Deans of Australia and New Zealand (MDANZ).
There is great interest in expanding the communication and collaboration amongst medical science educators across Australasia. Di is well placed to promote the values and vison of IAMSE in teaching and learning and educational research in this part of the world.
Di's research profiles:
http://researchers.uq.edu.au/researcher/1316
---
Jia Zhimin, MD, PhD
Ambassador from China
Dr. Jia received his bachelor's and master's degrees of clinical medicine, and Ph.D all from Southern Medical University (SMU). He has been engaging in medical education for more than 30 years, and played important roles in some university administrative departments and the School of Pharmaceutical Sciences, SMU. He got the Sasakawa Fellowship and studied medical education at Tokyo University, Japan in 2007. He was a pioneer FAIMER Institute fellow from China in 2010. And then, other overseas study experiences including Singapore National University, Johns Hopkins School of medicine, even more enriched his international medical education endeavors. Besides his main role of in charging of human resources, teacher certification and faculty development in Shenzhen Hospital of SMU, as the founder director of SMU-FAIMER Regional Institute, which aims to develop education methods, leadership skills, scholarship and professional networks in Southeast Asia Region, he has carried out series sessions concerning most aspects of medical education. He is currently the first Ambassador of IAMSE in China, and a member of the IAMSE Educational Scholarship Committee. Dr. Jia is very pleased to bring more international elements to IAMSE, and to introduce more IAMSE activities to China which may hold the largest scale of medical education in the world and is now making great efforts to improve health professions education and further promote the healthcare nationwide.
---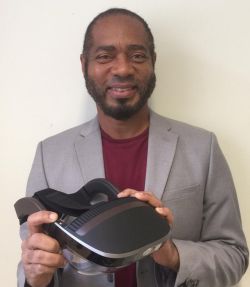 Joseph Grannum, MD
Ambassador from Estonia
Dr. Joseph (Joe) Grannum is a Medical Doctor and a PhD candidate.
He was trained in the USSR/Ukraine and later worked in Jamaica as a clinician and medical educator. He has held various academic and administrative leadership positions and assisted with the establishing of a College of Medicine, Oral Health and Veterinary Sciences and a new university campus.
Currently Joe is completing his PhD at the University of Tartu, Estonia and assist at the Tartu Healthcare College, Estonia.
Joe is an advocate for learner-centered education and has chaired various committees related to student academic affairs, curricula development and academic audit. He is currently active in Technology-enhanced Learning with research focus on improving spatial understanding in anatomy using dynamic digital 3D visualizations. This includes design-based research of a digital 3D tool being tested for instructional design. His work is within the cognitive theory framework with the use of mobile, head mounted display and 3D capable displays.
His teaching portfolio includes anatomy, anatomy and physiology, pathophysiology, physiology of pain and pain management. He also supervises and is an opponent for graduate students. Joe's research publications and conferences papers include the use of social media in teaching and the design and testing of dynamic 3D visualizations tools in anatomy education. He has authored laboratory manuals and a monograph on edible vinegar standards.
Other memberships include the Human Anatomy & Physiology Society (HAPS), the Association for the Study of Medical Education (ASME), Immersive Learning Research Network (iLRN) and International Conference for the Advancement of Learning Technologies (ICALT). Joe also serves on committees as a reviewer within these organizations for Health Science Education Technology.
He has participated in funded projects from US Agency for International Development (USAID), Canadian International Development Fund (CIDA), Erasmus + and Dora Plus both European Union funded and NordPlus funded by the Nordic Countries Development Fund.
In the wider community Joe is active as a STEM ambassador promoting Science Education in schools to promote the learning of science subjects. This is to improve the recruitment of future health professional students. He serves on food standards committees with regulatory bodies.