The 2020 IAMSE meeting offers many opportunities for faculty development and networking, and brings medical sciences and medical education across the continuum together. This year's main topic is Envisioning the Future of Health Sciences Education. One of our four confirmed keynote speakers is Renay Scales from the University of Kentucky in Lexington, Kentucky, USA. Dr. Scales will be speaking on diversity and inclusion in medical education.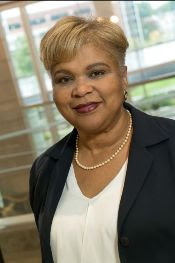 Leveraging Diversity and Inclusion in Science and Medical Education
Presenter: Renay Scales – University of Kentucky
Plenary Address: Monday, June 15, 2020, 8:45 AM – 9:45 AM
Diversity prepares us for the best solutions for complex problems according to Scientific American (2014). When we attain structural diversity and minimize implicit biases held by individuals on campus, we are more accurate and innovative in our research, teaching and service. The micro and macro aggressions that are pervasive when stereotypes and prejudice goes unchecked can result in immense frustration, hurt and actual physical and emotional dysfunction for those targeted (Davis, Scales et. al., 2015). Being aware of the benefits of diversity and inclusion and building cultural competence can impact teaching and learning in positive ways, and will enable the transfer of knowledge to students and trainees, and to each other fostering the best discoveries of procedures, protocols and treatments for improved patient outcomes.
For more information on Dr. Scales and to register for the 24th Annual IAMSE Meeting, please visit www.IAMSEconference.org.