The 2020 IAMSE meeting offers many opportunities for faculty development and networking, and brings medical sciences and medical education across the continuum together. This year's main topic is Envisioning the Future of Health Sciences Education. One of our four confirmed keynote speakers is Cindy Nebel from Vanderbilt University in Nashville, Tennessee, USA.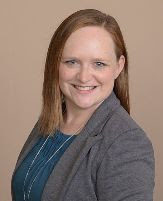 The Application of Cognitive Psychology to Improve Teaching and Learning
Presenter: Cindy Nebel – Vanderbilt University, USA
Plenary Address: Monday, June 15, 2020, 1:15 PM – 2:15 PM
Cognitive psychologists over the last century have identified six key strategies that promote learning in many situations, and this research can inform classroom learning. However, the research is not always translated into practice. During the talk, Dr. Nebel will describe the way in which cognitive research spans the laboratory to the classroom, and will discuss 6 key learning strategies that have been identified as particularly effective at improving student learning. Examples of how evidence-based learning strategies can be utilized in the classroom will be presented, as well as resources instructors can utilize to continue to learn more about evidence-based strategies in the future.
For more information on Dr. Nebel and to register for the 24th Annual IAMSE Meeting, please visit www.IAMSEconference.org.