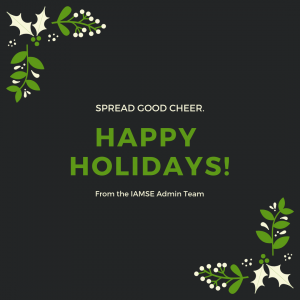 From everyone in the IAMSE office, we would like to wish you and your family a wonderful holiday season!
The IAMSE Administrative Office will be closed on December 24 & 25, 2018 and on December 31, 2018 and January 1, 2019 for the holidays.
We are truly grateful for the support you have provided to us at IAMSE and are greatly looking forward to what 2019 has in store!