Dear Colleagues,
I hope you will join me in congratulating Dr. Audra Schaefer, University of Mississippi Medical Center, on being awarded the Medical Science Educator (MSE) 2022 Outstanding Reviewer Award. Dr. Schaefer was presented with this honor during the International Association of Medical Science Educator's (IAMSE) annual meeting on Sunday, June 5, 2022.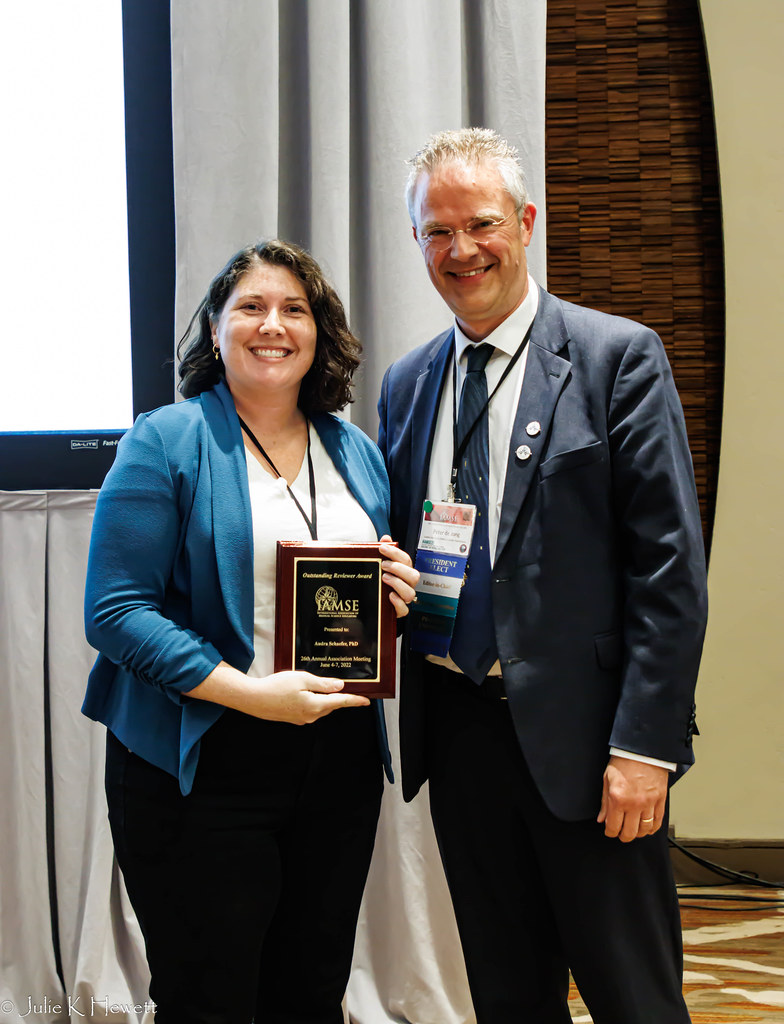 This award is an initiative of the Editorial Board of Medical Science Educator, the peer-reviewed journal of IAMSE. The award is presented annually to recognize one of the journal's reviewers for their outstanding peer review efforts over the past year. The recipients are selected based on several criteria including reviewer performance and delivering the reviews in a timely manner.
Congratulations Dr. Schaefer!
Thank you,
Peter GM de Jong, PhD
Editor-in-Chief, Medical Science Educator