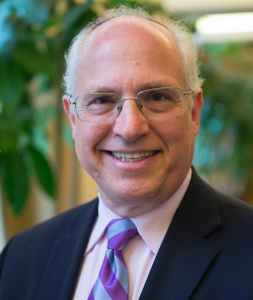 Aviad "Adi" Haramati, PhD, is Professor of Integrative Physiology in the Departments of Biochemistry, Molecular & Cellular Biology and Medicine (Nephrology), Founding Director of the Center for Innovation and Leadership in Education (CENTILE), and co-director of the CAM Graduate Program at Georgetown University Medical Center. He received a PhD in Physiology from the University of Cincinnati and came to Georgetown after 5 years at Mayo Clinic.  His research interests addressed renal and electrolyte homeostasis, but now he focuses his work on medical education and rethinking how health professionals are trained.
Dr. Haramati has taught physiology for close to 40 years and has been recognized with multiple awards including the Arthur C. Guyton Teacher of the Year award by the American Physiological Society, the Alpha Omega Alpha Robert J. Glaser Distinguished Teaching Award from the Association of American Medical Colleges, the Master Scholar Award from the International Association of Medical Science Educators (IAMSE) and named Distinguished Educator by the GUMC Teaching Academy for Health Sciences.
Dr. Haramati seeks to improve medical education across the globe, especially with regard to the intersection of science, mind-body medicine and professionalism. He has chaired a number of international conferences, including the 2017 CENTILE Conference on Strategies to Promote Resilience, Empathy and Well-being in the Health Professions: An Interprofessional Forum, held in Washington, DC, October 22-25, 2017. Dr. Haramati served as IAMSE's first president, and has been a visiting professor at over 90 medical schools worldwide.