While everyone is plugging through and winding down the remaining academic year, IAMSE is cranking up for the Annual Meeting. We hope many of you will be able to attend this outstanding program in June. The meeting includes several meals and the general business meeting where you can meet and network with fellow members. Don't forget to invite a colleague to come with you!
Scroll down to see the latest meeting updates and other IAMSE news.



Connecting with the Annual Meeting

It's spring in my neck of the woods and that means annual meeting season is near! Hopefully you are already registered for the 2015 IAMSE Annual Meeting June 13-16, 2015. If not, go to http://www.iamseconference.org for all the details.

Don't miss these Pre-Conference Workshop options:
Flipping the Classroom
Team Based Learning
Interprofessional Healthcare Education
Basic Science and Clinical Decision Making
Competencies, Milestones and Entrustable Professional Actitivies Just in Time Teaching Videos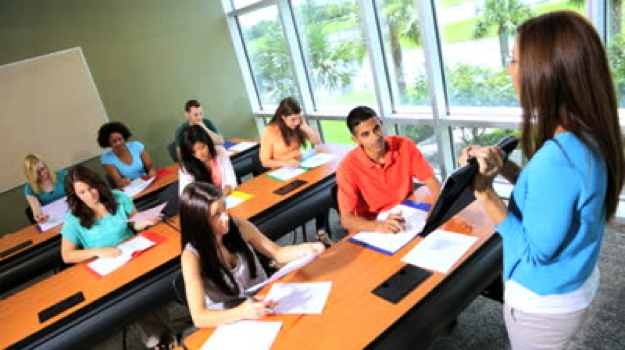 And these exciting plenary topics:
Integrating Technology in the Curriculum
Integration through Collaboration
Reading your Powerpoint isn't Teaching!
Integration through Assessment of Students, Faculty and Curriculum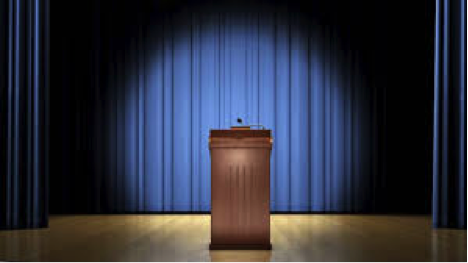 Connecting with a Mentor
Thank you to everyone who responded to the recent IAMSE Mentoring Program Interest Survey. The survey was created to help assess current members' interest in a mentorship program, determine topics of interest for mentees, determine topics willing mentors could provide, and start a list of potential mentors who will be contacted later to post a mentoring profile and availability.

There were 143 responses (approximately 16% of the membership). An overwhelming majority of respondents (141/143) supported development of a mentoring program, with 82% of respondents expressing interest in serving as a mentor and 80% of respondents expressing similar interest in seeking mentorship for themselves. Many topics were of interest for potential mentees and mentors were available for all topics. However, we also discovered a few areas where additional expertise may be needed from within or outside the membership (preparing an educational grant, student affairs, personnel and management).
In summary, the results reflect the collaborative philosophy of IAMSE and affirm the perception that IAMSE members value professional development and sharing of expertise throughout one's career. Stay tuned for ongoing updates on this program and opportunities for volunteering and seeking help.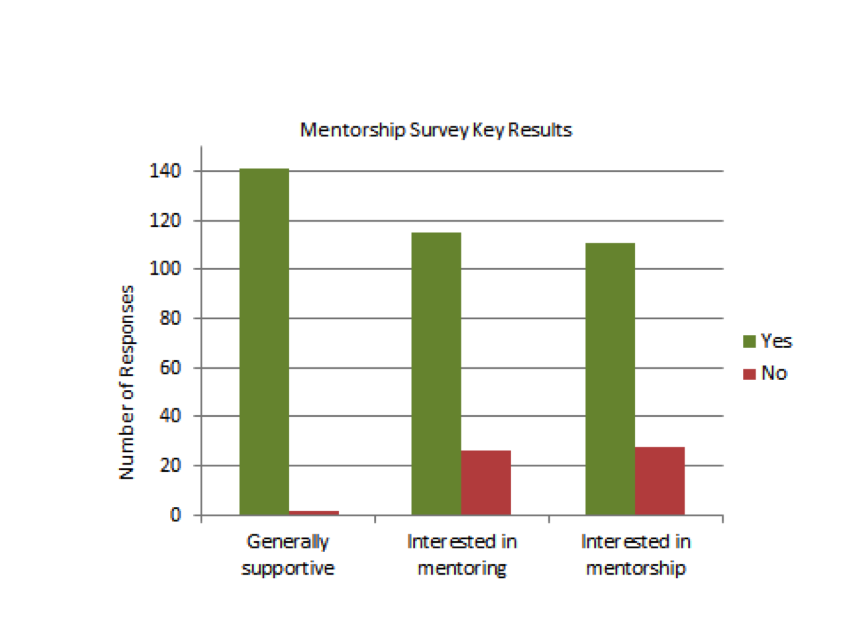 Connecting on the Website
Work on a new website is underway. You may be contacted as an individual member or an IAMSE committee member to provide input on changes.

Connecting with Membership
WELCOME NEW MEMBERS!
Craig Doupnick
Justin Kreuter
Melissa Henderson
Carlos Javier
Carmine Cerra
Michael Haneline
Bill Borman
Jim Friscia
Chris Brasel
Taeyeol Park
Leah Sheridan
Malcolm Baxter
Will Evans
Luca Giori
Jerri Rose
Shmuel Reis
Jenifer Van Deusen
Chante Richardson
Laurie Wellman
Douglas Koch
Thomas Bartosh
Susan Padrino
Nick Ziats
Abi Sriharan
Claire Kirchhoff
Khiet Ngo
Joerg Marienhagen
Sreekrishna Penna
Susan M. Perlis
Nicole Michels
Nitsa Topale
Tamara Williams
Audrey Vasauskas
Jean Carr
Eric Johnson
Jonathan Brown
Larissa Collier
Melinda Carter
Jennifer Li
Jenna Mancinelli
Jaishree Patel
Christina McManus
Sally Venus
Brenda Roman
R. Lisa Popp
Jason Ford
Francis Deng
Carmen P Obando
Pasquale Manzerra
Ashley Horner
Michael Kollhoff
Barry Saunders
MEMBER NEWS
Alice Fornari was promoted to the rank of Professor at Hofstra North Shore LIJ School of Medicine.
Bruce Newton is now the Chair of Anatomy at Campbell University School of Osteopathic Medicine.
Gary Rosenfeld was promoted to Associate Dean for Educational Programs, The University of Texas Medical School at Houston
Richard Vari received a 2014 Faculty Teaching Award for outstanding teaching of Renal Physiology from the Class of 2016 and was recently promoted to Senior Dean for Academic Affairs at Virginia Tech Carillon School of Medicine.
Don't be shy! Send YOUR professional or institutional news to Brandon at bkounse@iamse.org

Connecting with Publications
IAMSE publishes or sponsors occasional special projects and manuals.  One of the first and most popular is available via the IAMSE website in softcopy or electronic format: 

If you think you know what students expect from a course director – think again. The surprising results show that students desire qualities in a course director that are different from what course directors think students want. This book gives advice on how to manage the differences in expectations between students and veteran or beginning course directors. The authors learned the hard way and bring over 60 years of collective course director and academic dean experience to bear on topics such as "Living with our Differences, Course Organization, Responding to Student Issues, Measuring Course Effectiveness and Pitfalls to Avoid". Written from the perspective of medical education, this book is germane for anyone who directs a health-related professions or college-level course. This is an essential, concise survival guide for anyone who desires to be a course director or, more likely, who has been thrust into the position and needs a primer. Get the upper hand on the students (and the administration) right from the start by applying the advice given in this book.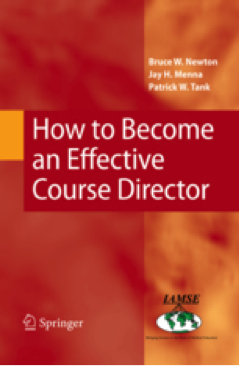 Newton, Menna and Tank. How to Become an Effective Course Director. Springer, 2009.

Connecting at Meetings

Make sure to visit the IAMSE booth at some of these upcoming meetings!
AACOM/AODME 2015 Annual Conference
April 22–25, 2015 - Fort Lauderdale, FL, USA
http://aodme.org/event/joint-aacom-aodme-2015-annual-conference/
VetEd Symposium
July 9–10, Cambridge, UK, see http://www.vet.cam.ac.uk/images/veted2015.pdf